Vision Quest Polen 2022 (English)
Vision Quest 2022
When we thought all was settled for a Nature Quest in the Netherlands, spirit decided different and offered us a magnificent new spot in the foothills of the Jizera Mountains in southern Poland. The area lends itself extremely well to do the Quest because it is the quietest place imaginable. This forgotten land is brimming with spirit and stories. We invite you to come and listen to them.
For 4 days and 4 nights you will be by yourself on your sacred spot in nature. Fasting with water. You won't 'do' anything. You will be in connection with the spirits of nature.
Vision Quest 2022 asks you: "Are you at a crossroads in your life and looking for deeper meaning of your life's purpose? Do you feel absorbed by everyday reality, do you miss a deep connection with who you really are and want to connect more? How do you make your decisions? What do you seek for? Let the nature spirits help you to experience your life's potential and qualities again, to bring your attention to what you want to achieve, to shape your future in a way that's true to your natural flow.
If you still have doubts, read this review from a participant:
I would give six stars if I could! When I signed up for the Nature Quest 2021, every fiber in me screamed: What am I doing to myself? Three days in nature with only water? Without a tent? Arrgh! Now that the quest is over, I can only look back with gratitude on the wonderful journey I've been on. Which began as soon as I signed up.
For the purpose of this review, I'll keep my experience short while I can fill a few pages here. What I found especially special is making contact with nature, what it tells you and what your lessons are that you can take with you. The fantastic and very warm organization of Peter, Esther, Harvey and Alice helped enormously. Report grade 11+. This quest is a life experience and highly recommended for anyone looking to rediscover themselves in a loving and powerful way. In short: do it!
The Vision Quest 2022 is an ancient ritual. It is a personal search for your core, the source, a process of healing and renewal. An ode to life and proof of people's ability to take responsibility and act on their life to grow. Only when you are by yourself for some time, you can explore what lives in you, to connect with the big picture, spirits and the search for your truth.
The journey, the Quest, has three ingredients: solitude, fasting and connection with nature.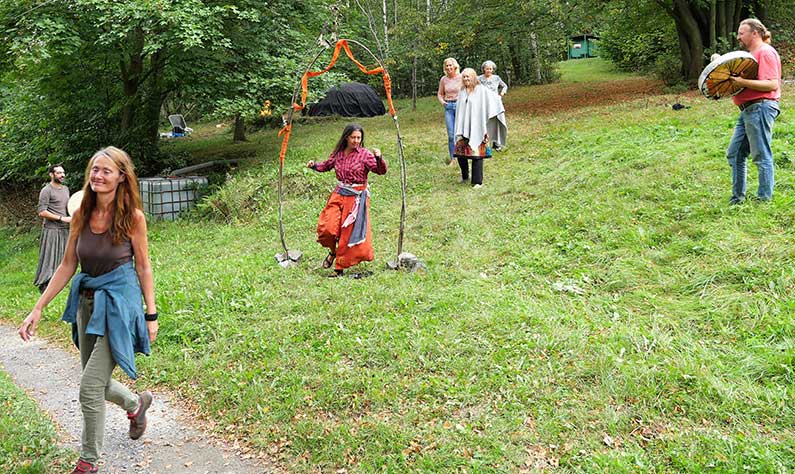 The journey is in three stages:
First you let go of your old life, then you step over the threshold of time and space to be with nature. After four days you return to the world, reborn.
We offer you a solid foundation, give you exercises and ensure your focus.
The three active parts of this nature retreat: being alone, fasting and the connection with nature, ensure that you gain insights.
Solitude
To be on Nature Quest means being alone. You are free from routines, habits and expectations, social conversation and cultural roles. In solitude you discover your authentic voice and purpose. You become the author and creator of your own story.
Fasting
During your four days in nature, you don't eat anything. You only drink some water. This causes a change in your consciousness. The focus becomes broader, the attention dreamier and less connected to rational thinking. The internal dialogue slows down. As the mind calms down and the static dies, that still "little voice within you" can be heard.
Nature
Being on a Nature Quest means being away from civilization. During the Quest you live within the larger ecosystem, also known as the "All" or "Universe". The "I" becomes part of something bigger, part of the web, where everything is and where we reconnect with our true nature. In this state of being, you are receptive to the offerings Nature Spirit makes to you.
Support and mirror
During the Quest you are supported by us from a distance and also close by if needed.
After your return there is room for integration and sharing in the group. We will mirror your experiences, images and symbols so that you fully understand them and can act upon them. They are the ingredients of your future!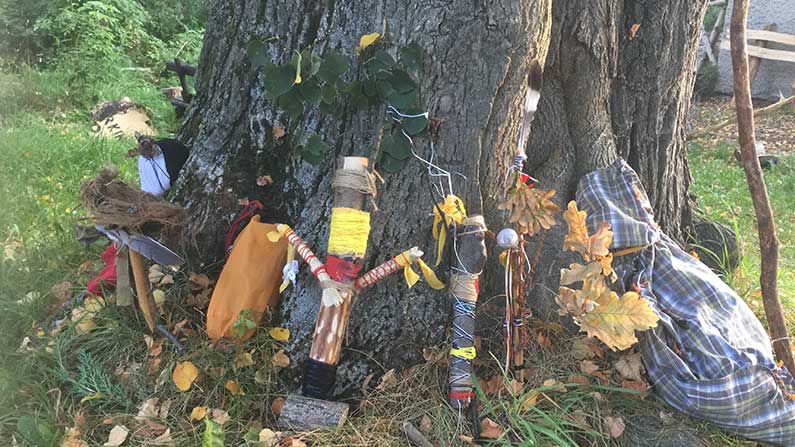 Practical information
This is what you can expect from us, and includes:
Personal coaching

 

at the start of your Vision Quest to clarify your focus.
Short

 

reader with clear explanations

 

to prepare you 100%.
Total care:

 

vegetarian meals, overnight stays in group accommodation and coaching.
When: September 3 till September 11, 2022. Arrival September 3. Opening September 4.
Location: Nemoland – Stara Kamienica, Poland.
We stay in a group accommodation with basic facilities, surrounded by 45 hectares of wild nature.
The journey: Travelling costs are for your own account. We can facilitate a cheap group taxi from the airport Wroclaw.
Price: you exchange € 999,- for this life-changing ritual
Geen evenementen gevonden!


Warning: Undefined array key "display_credit_url" in /www/sjamaan_269/public/wp-content/plugins/modern-events-calendar/app/libraries/skins.php on line 2352